Newsletter, Concierge Update & Coupons
The Management Team provides quarterly newsletters to keep you updated about what's happening in and around the Park.  Please don't hesitate to let them know if there is something you'd like to see in future newsletters.
The concierge also provides monthly updates.  The concierge can be found in the 8000 Tower Second Floor Skyway Level.  They can help you with a variety of services such as rentals, corporate gifts, and notary service, along with discount tickets for events in the Twin Cities area.
There are also coupons for the various retail and food services in the Park.
All of these items are located in each Tower's lobby on a sign standard.  Please check the signs periodically for posters advertising upcoming tenant events and services.
---
 Click Here for Spring 2020 Newsletter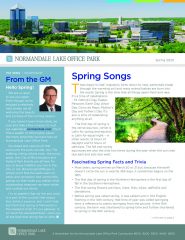 ---
 Click Here for April 2020 Concierge Update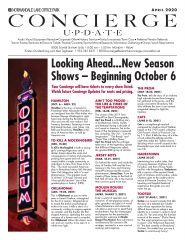 ---