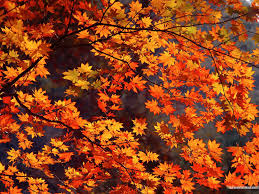 November and our Holiday Season ….
Still time for apple orchards, wine tastings, November-fests, walks before winter and cozying up to a nice bonfire.  Not too much time before our ground turns white but have heard it's to be a mild winter.
With mornings darker and evenings earlier, please make sure your headlights are on!  Don't rely on the automatic feature for safety and keep in mind it's still deer season.
This month's Full Moon will occur November 23rd and is called the Beaver Moon. According to folklore, this is named after beavers who become active while preparing for the winter. It is also known as Frosty Moon, and along with the December Full Moon, some called it Oak Moon.
Thanksgiving falls on Thursday, November 22 and our offices will be closed Thursday/Friday.  Hopefully everyone can find something to be thankful for and perhaps pay something forward.  Slow down, take your time … waiting a minute or two at the light rather than running a yellow/red won't make a difference but may save a life.
Enjoy your holiday and time with friends and family!