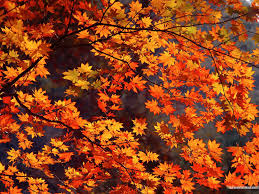 FALL 2017!
Where did our summer go? Seems like it just started!
I believe we had one of the most beautiful summers in a long time; while other parts of the country saw their worst …. hurricanes, fires, earthquakes! Our thoughts are with all along with the first responders and those that are continuing to help and assist.
Now here in the Midwest we are rolling into one of our most beautiful times of year: FALL! … crisp air, turning leaves, hot cider, pumpkins, campfires … to name a few!
But we all know what's on the other side of Fall, so take this time to enjoy these days as they start to shorten up and get darker.
Please be mindful of the speed in our ramps and go slowly. Use your lights on the road even when you don't think you need them … dawn and dusk can be critical times.
You may be able to see, but you may not be as easily seen by others, especially with the sun low on the horizon at rush hours.
Watch for animals, bicyclists, pedestrians and motorcycles and … please text and talk before you put that key in the ignition so you don't jeopardize yourself or others.
Have a safe, pleasant and lovely Fall!