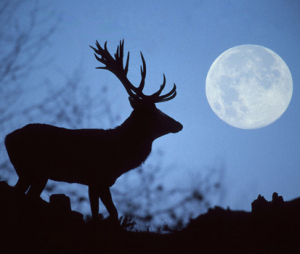 We hope that you're all having a fabulous summer!
As a reminder, with all the Minnesota construction going on, please take a deep breath and plan accordingly.  Everyone is in the same proverbial boat and it's frustrating but we want you to arrive at your destination safely.
Our Park is looking great with all the beautiful flowers!  Take time to visit the new patio area by the pond outside Cafe Fusion between 8300 and 8400.  It's a nice place to relax while lunching or to take a break.  Also Kincaids and Poseidon's outdoor patios are open as well during these beautiful days!
July is the month of the Full Buck Moon.  At this time, a buck's antlers are in full growth mode.  This Full Moon was also know as the Thunder Moon because thunderstorms are so frequent during this month.  The Full Buck Moon occurs this month on July 27, 2018.
Another few dates of interest …. (who knew?)
For Cutting Hay: July 5, 6
For Setting Eggs: July 26, 27
For Fishing: July 12-27