Electric Vehicle Charging
Electric Vehicle Charging stations from Blink Charging! The stations are available for current tenant access 24/7.
Below are the charging station locations at each of the buildings:
8000 Tower – C level parking ramp
8200 Tower – C level parking ramp
8300 Tower – A level parking ramp.
8400 Tower – C level parking ramp
8500 Tower – C level parking ramp
To use the charging stations, you will need to setup an account with Blink Charging account. Once you have setup your account, you can search for our location by typing in the building's address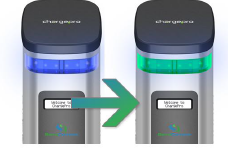 in the search bar.
These electric vehicle charging stations can charge all new generation electric and plug-in hybrid vehicles. They are completely safe, easy and reliable, with usage being as simple as plugging in your cell phone.
For more details, click on the Blink Charging website.
Click on Frequently Asked Question for help.