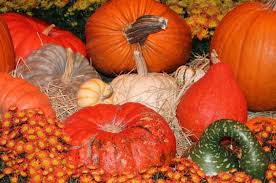 November!  I hope you've all gotten your outside work done and ready to hunker in with friends and family and perhaps warm, cozy fireplaces.  There's always the proverbial bonfire outside to enjoy on some of the last few beautiful evenings. Please remember to pay it forward as the weather gets colder for those not as fortunate and don't forget to bring your animals in or see that they have someplace comfortable out of the weather as well.
November's full moon will be Tuesday, November 12, and was called the Beaver Moon by a number of Native American groups and by colonial Americans. Why this name? This is the month when the beavers begin to take shelter in their lodges, having laid up sufficient stores of food for the long winter ahead. During the time of the fur trade, it was also the season to trap beavers for their thick, winter-ready pelts. The November full Moon was also called the Full Frost Moon by other Native American peoples.
Practice patience by not rushing those yellow & red lights as it may save yours, or anothers', life and make sure your lights are on during those early morning or dusk commutes.
… just please take time to slow down, relax, reflect, be present and safe this upcoming holiday season!